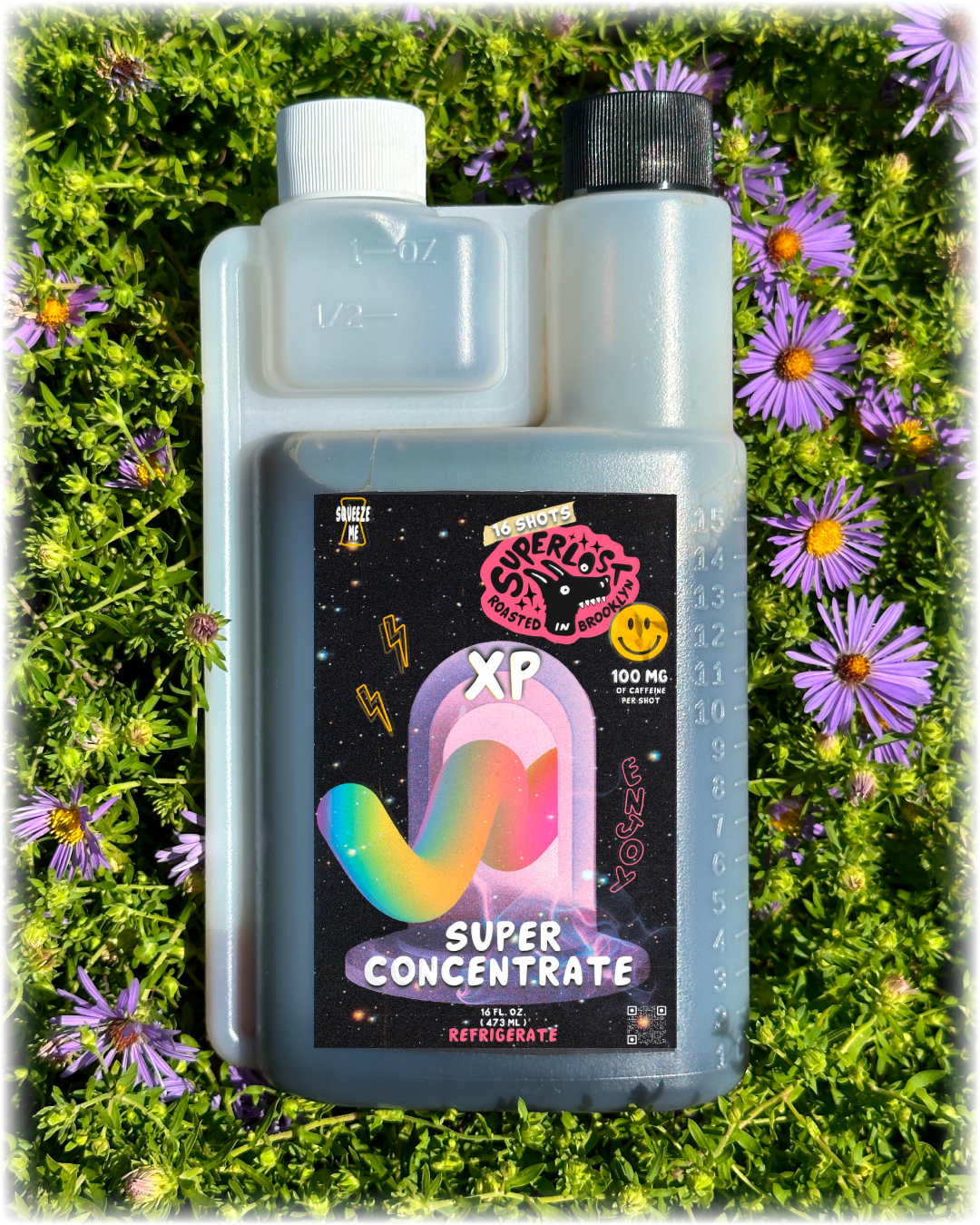 xp super concentrate
The Squeeze-to-Measure Cold Brew Super Concentrate with 100 mg of Caffeine In Every Shot
Experience precision, convenience, and dependability like never before. With its squeeze-to-measure bottle design, XP ensures that every pour is a perfect 1 oz shot, delivering a robust 100 mg of caffeine, offering a precise, potent, and versatile way to enjoy coffee.
Whether kickstarting the day, recharging during a lull, or fueling the night, XP delivers as the ultimate caffeine companion.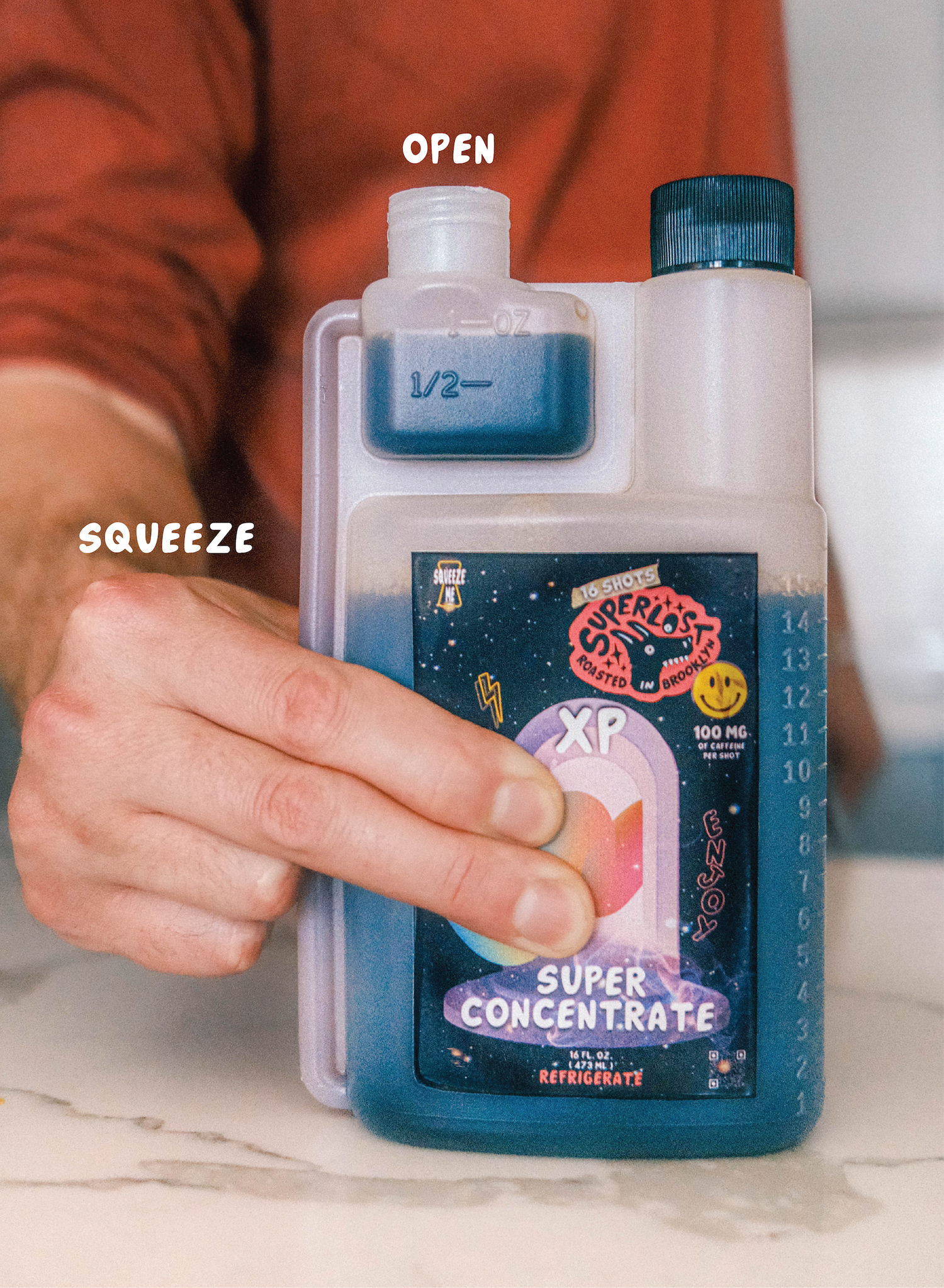 super easy
Hassle-Free Experience: The 16 oz XP bottle comes with an integrated measuring system, ensuring a perfect shot is just a squeeze away.
_
Lab Tested: With 100 mg of caffeine in a 1 oz shot, XP packs a punch stronger than espresso but milder than a full 16 oz cold brew.
_
Endless Possibilities: Whether you prefer it straight up, made into a latte, in a cocktail, protein shake, or gourmet drink, XP caters to every palate.
"XP has been a game changer for our cafes. Customers are raving about the taste and the transparency around its caffeine content. Our staff loves how easy these bottles are to use. Superlost is setting a high standard for the future of coffee."
- Co-Founder Logan, Boris & Horton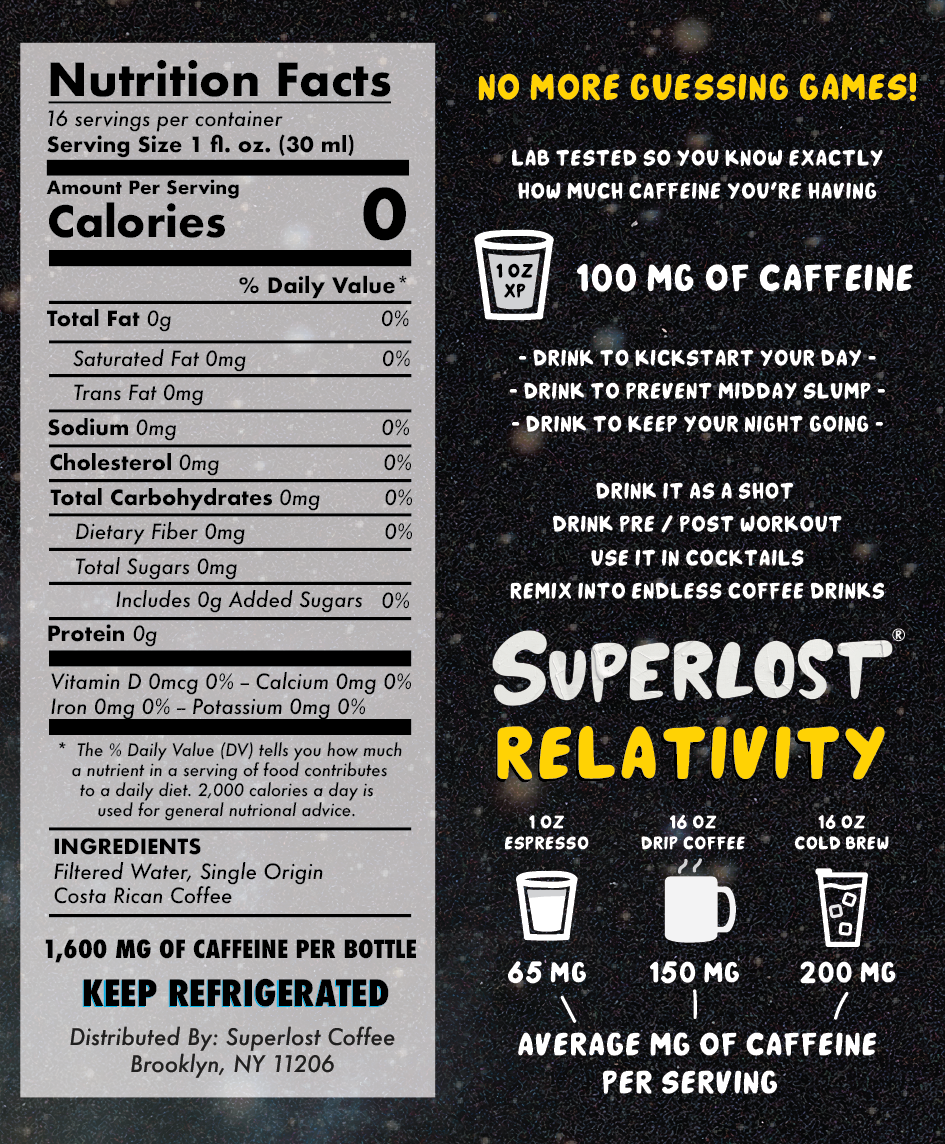 relativity
100 mg of caffeine but what does that mean?
It's more than an espresso shot but less than a cup of coffee.
No more guessing games! Find and enjoy the ideal amount of caffeine for you in any situation.
Coffee
Coffee
Coffee
Coffee
Coffee
Coffee
Coffee
Coffee
Coffee
Coffee
TRY NOW
XP is now available exclusively at select locations in New York City.
All Boris & Horton cafe branches are introducing it in two new signature beverages: the Spicy Mint Fudge Cold Brew Bomb and the Caramel Vanilla Cold Brew Bomb. Cocktail enthusiasts can indulge in XP-infused drinks at two popular cocktail bars,  The Nines in Manhattan, and Deux Chats in Brooklyn. Additionally, those eager to purchase a bottle can find XP exclusively at Upstate Stock in Williamsburg very soon!