Skip to product information
Bittersweet Chocolate
Toasted Marshmallows
Malted Nougat
Bittersweet Chocolate
Toasted Marshmallows
Malted Nougat
Bold Dark Roast
Regular price
Sale price
$28
Unit price
per
Sale
Sold out
Drink Dark Roasts, Not Burnt Roasts
Our Dark Matter blend fuses the finest beans from Colombia and Guatemala, resulting in a taste sensation that boasts notes of bittersweet chocolate, toasted marshmallows, and malted nougat. This daring dark roast is perfect for those who crave a bold and robust flavor to kickstart their day. 

2 LB Bag = $22 / LB ~ save 21% ~
5 LB Bag = $19 / LB ~ save 32% ~
10 LB Bag = $17 / LB ~ save 39% ~
20 LB Bag = $15 / LB ~ save 46% ~
For 5 years we've hesitated to dive into the realms of dark roasts, as we wanted to ensure that our creations would be something truly exceptional. We tested and fine-tuned these blends over the years, always keeping your taste buds in mind. We're proud to present the result of our experimentation and ongoing refinement. 
View full details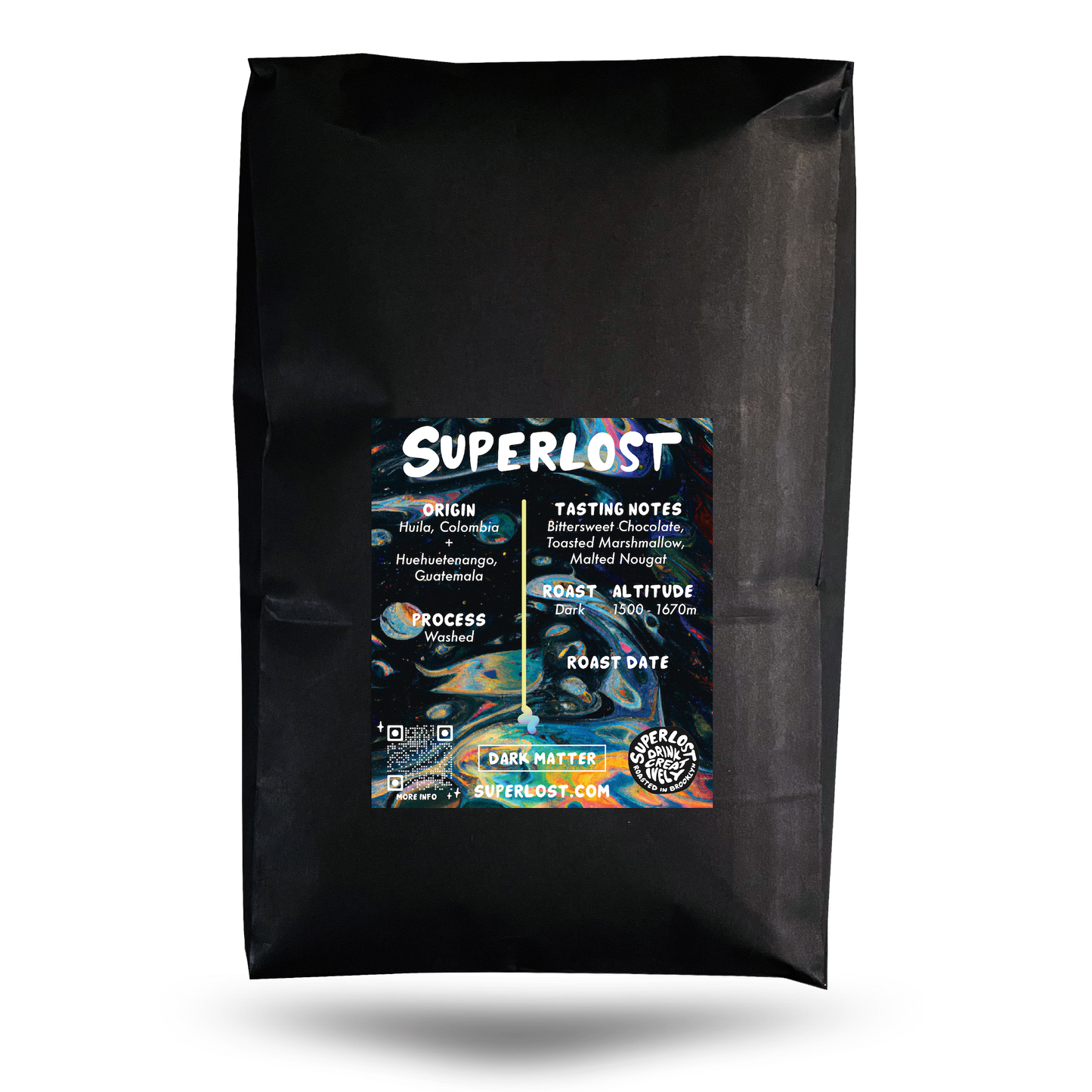 $1 FROM YOUR PURCHASE GOES DIRECTLY TO ...
YOU MAY ALSO ENJOY
YOU MAY ALSO ENJOY
YOU MAY ALSO ENJOY
YOU MAY ALSO ENJOY
YOU MAY ALSO ENJOY
YOU MAY ALSO ENJOY
YOU MAY ALSO ENJOY
YOU MAY ALSO ENJOY
YOU MAY ALSO ENJOY
YOU MAY ALSO ENJOY