Skip to product information
Summer Strawberry
Blueberry Jam
Peach Pie
Summer Strawberry
Blueberry Jam
Peach Pie

Summer Strawberry
Blueberry Jam
Peach Pie

Summer Strawberry
Blueberry Jam
Peach Pie

Summer Strawberry
Blueberry Jam
Peach Pie

Summer Strawberry
Blueberry Jam
Peach Pie
Farm: Santa Barbara Estate
Regular price
Sale price
$19
Unit price
per
Sale
Sold out
Natural process coffee involves slowly sun drying the coffee beans inside the coffee cherry, harnessing the power of fermentation to impart natural sweetness and juiciness into your cup.
Farm: Santa Barbara
Origin: Antioquia, Colombia
Tasting Notes: Summer Strawberry, Blueberry Jam, Peach Pie
Farms changes once lot sells out.
1 LB Bag to save 13%
2 LB Bag to save 36%
(6) 1/2LB Bags = $10 Each |
 save 47%
View full details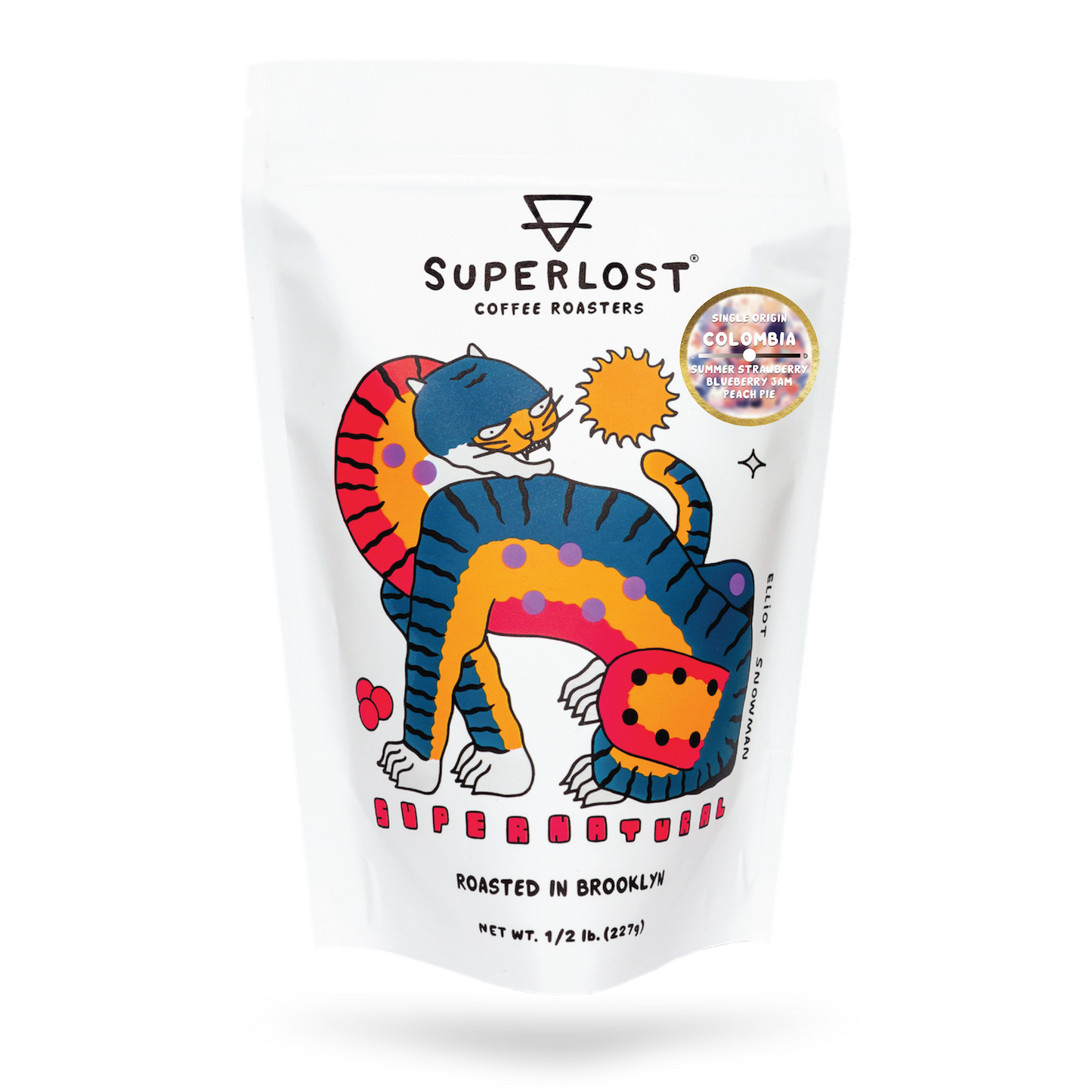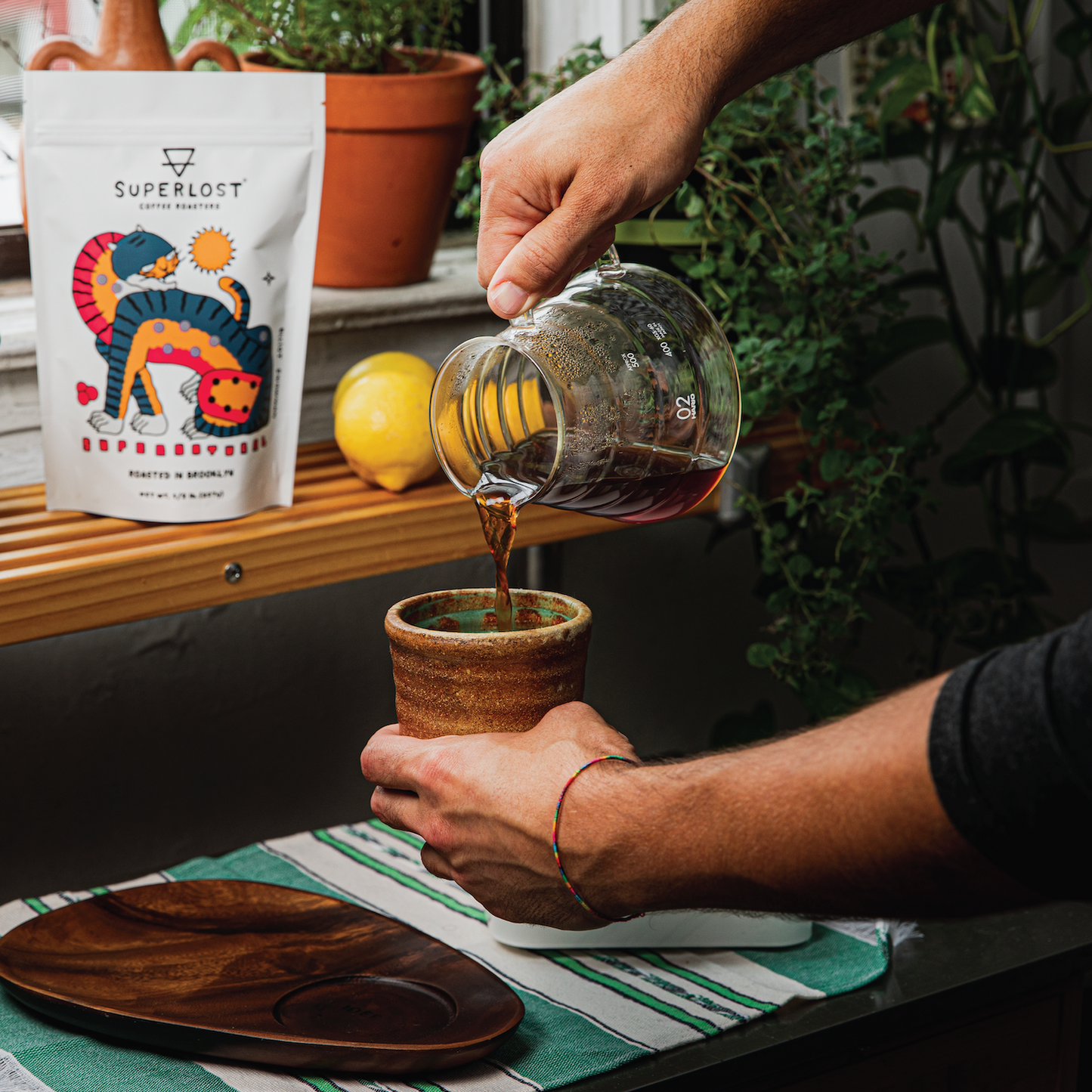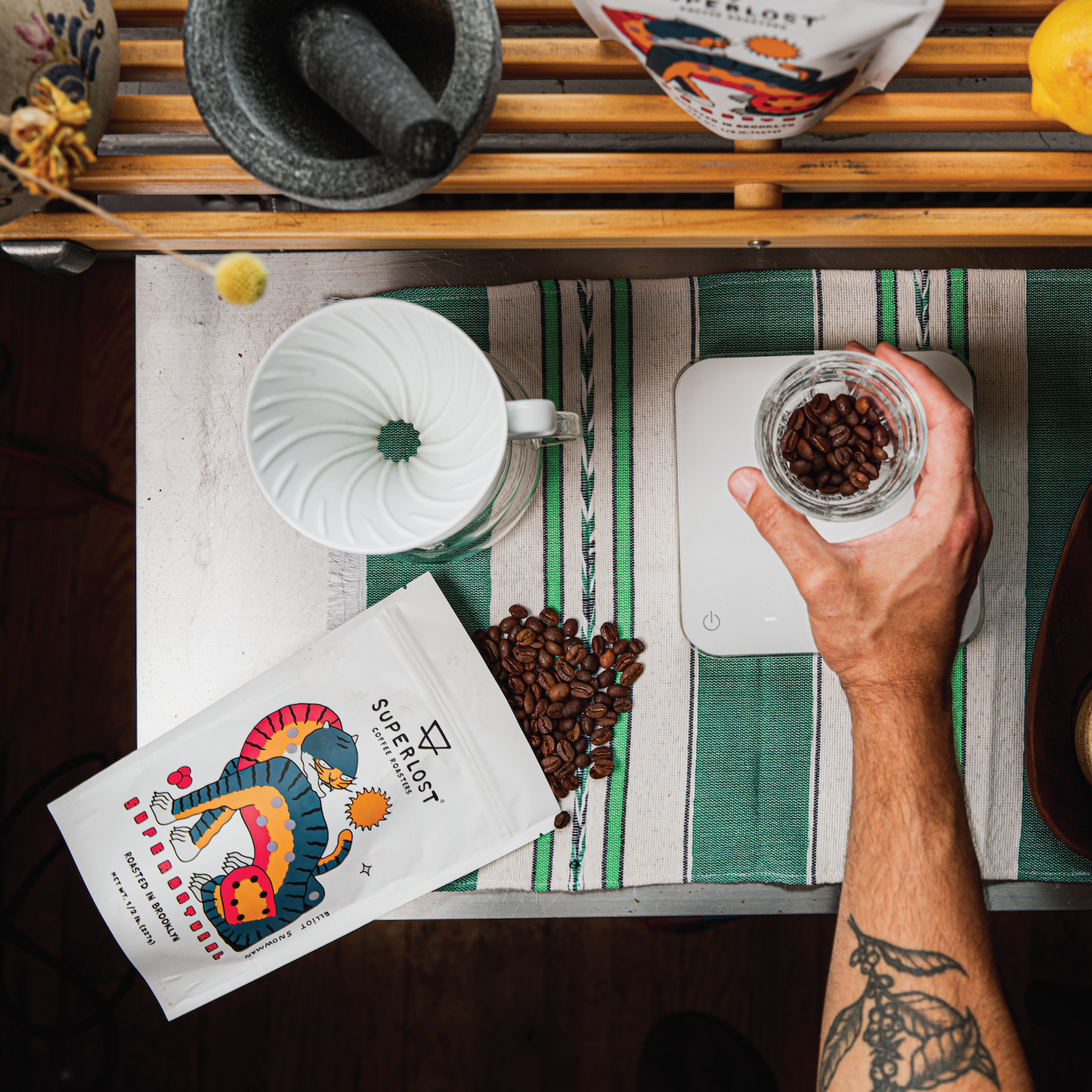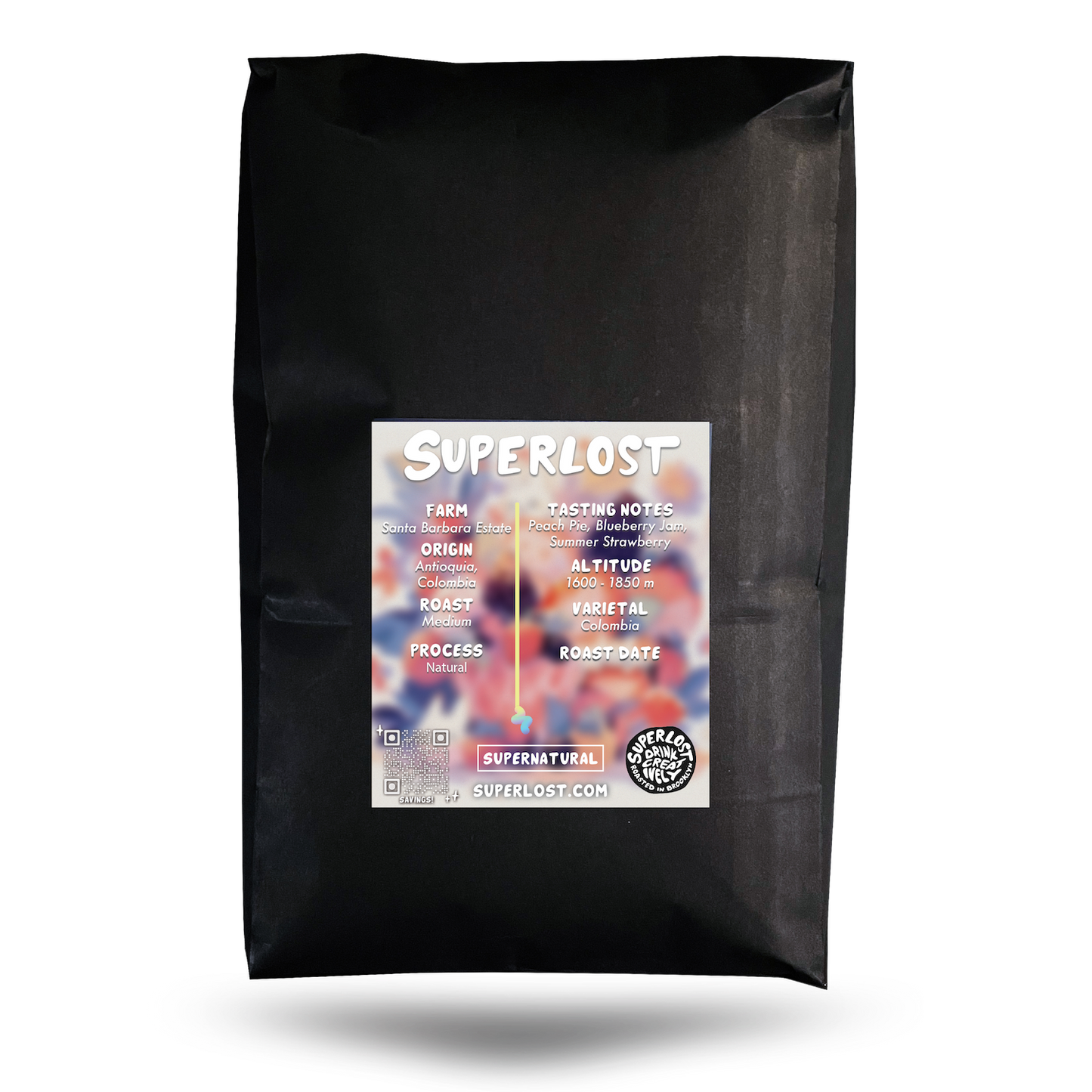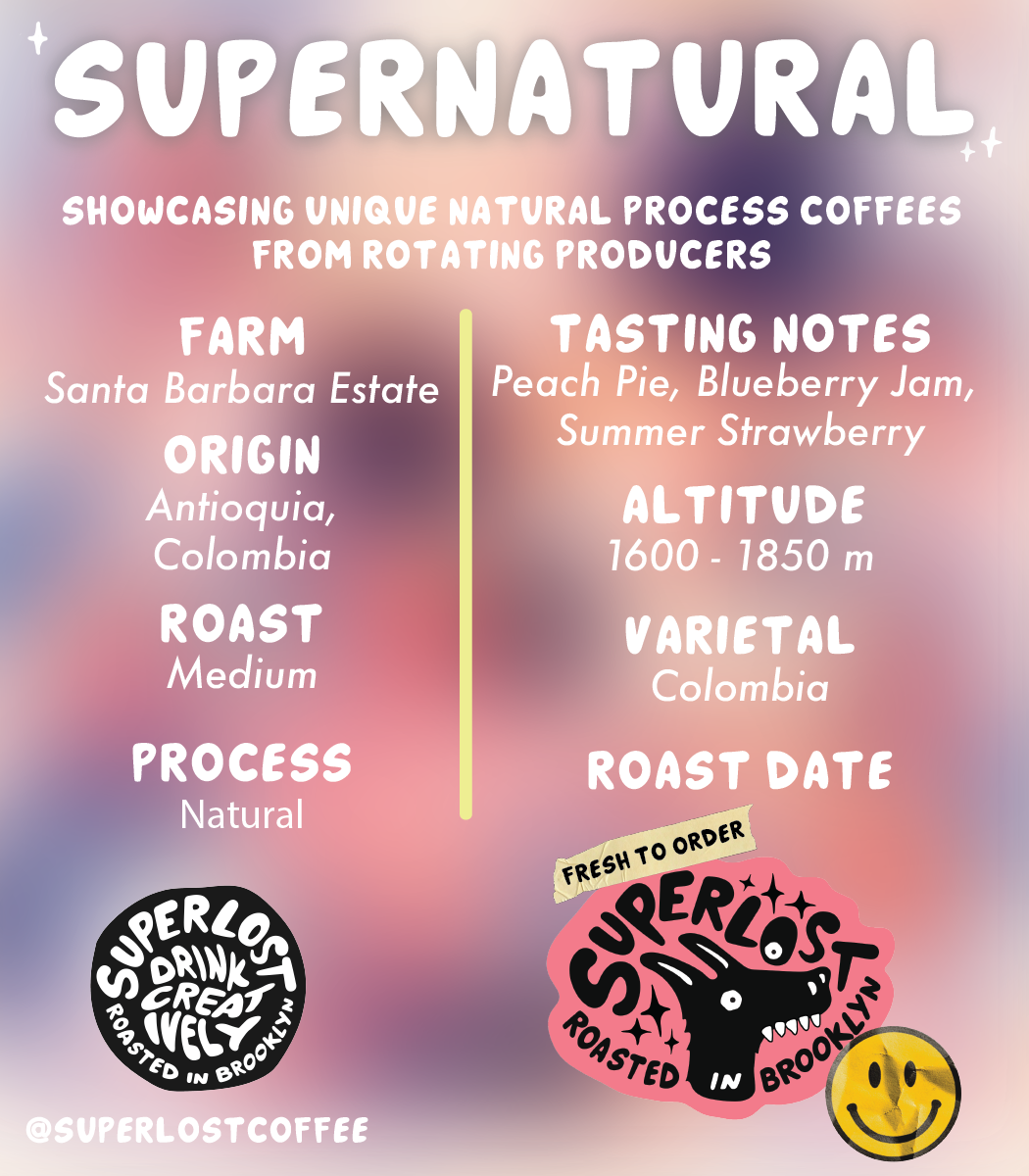 $1 FROM YOUR PURCHASE GOES DIRECTLY TO ...
YOU MAY ALSO ENJOY
YOU MAY ALSO ENJOY
YOU MAY ALSO ENJOY
YOU MAY ALSO ENJOY
YOU MAY ALSO ENJOY
YOU MAY ALSO ENJOY
YOU MAY ALSO ENJOY
YOU MAY ALSO ENJOY
YOU MAY ALSO ENJOY
YOU MAY ALSO ENJOY